This is one of the last 2 games of the season.
Here is how Liguilla stands before the match.
Santos
Leon
Queretaro
Necaxa
America
Tigres
Monarcas
Monterrey
Lineups
Today, Toluca have the regulars an will try to go from 18th to 16th with a win.
#1 Alfredo Talavera (GK)(C), #26 Gaston Sauro, #5 Jonathan Maidana, #15 Antonio Rios (D), #29 Rodrigo Salinas, #23 Richard Ruiz, #8 William Da Silva, #10 Diego, #190 Giovvany Leon (MF), #9 Emmanuel Gigilotti, #25 Alexis Canelo (F)
Today, Santos don't have Julio Furch or Jonathan "Spider" Orozco.
#28 Carlos Avocedo (GK) #2 Jose Abella (C), #184 Jonathan Diaz, #5 Felix Torres, #17 Gerardo Arteaga (D), #13 Erick Castillo, #16 Ulises Rivas, #201 Edgar Games, Adrian Lozano, #10 Diego Valdes (MF), #29 Octavio Rivero (F)
First Half
The game kicks off in Estadio Nemesies Diez. 5 minutes in, Diego commits the first foul of the game. 3 minutes later, Jonathan Maidana gets the first yellow card of the game 2 minutes later, Diego Valdes takes the free kick into the upper corner to make it 0-1.
In the 13th minute, Toluca's free kick gets denied by the wall. 3 minutes later, Rodrigo Salinas makes a cross and Emanuel Gigilotti scores a great header past Carlos Acevedo.
In the 21st minute, Emanuel Gigilotti misses a random shot. 2 minutes later, Alexis Canelo dribbles around Carlos Avocedo but kicks to hard and misses his opportunity. 3 minutes later, Antonio Rios gets booked for a foul against Edger Games.
In the 31st minute, William da Silva taps the ball past the last defender… and shoots to the side of Carlos Acevedo to make it 2-1! 7 minutes later, Santos' Edgar Games shoots into the bottom corner for the equalizer. The first half ends 2-2.
Second Half
The second half starts and 30 seconds in, Jonathan Maidana makes a terrible slide tackle and gets the second yellow. 1 minute later, Diego Valdes takes a failed free kick. 5 minutes later, Luis Hernandez replaces Giovanny Leon for Toluca and Jose Juan Vazquez replaces Ulises Rivas for Santos.
In the 58th minute, Eduardo Aguirre replaces Erick Castillo for Santos. 5 minutes later, Bryan Garnica replaces Diego Valdes for Santos. 1 minute later, Adrian Mora replaces Emanuel Gigilotti for Toluca.
In the 73st minute, Alexis Canelo's out of the box shot goes just off target. 2 minutes later, Alfredo Talavera makes a great save and stops Santos. Hi hurts himself on the post after it. Another 2 minutes later, Canelo misses his biggest chance of the game as a defender throws himself in front of him. But the biggest chance of the game gets missed by a Santos player. He missed an open goal.
In the 84th minute, William da Silva comes off and gets replaced by Anibal Chala. 30 seconds later, the Toluca goalkeeper had great reaction time to make a great save! The game ends 2-2.
Player of the Match
The player of the match is…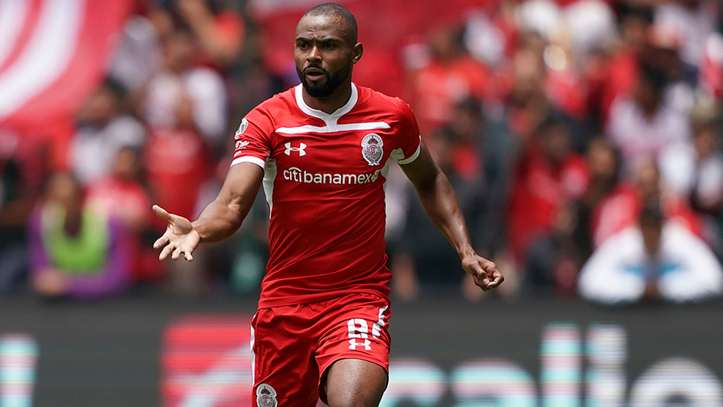 ---
---
Categories: Uncategorized